Are you tired of living with Mum and Dad and want your own space? Perhaps you're renting and want a place to call your own?  Even so, you might be thinking that home ownership is out of reach, but the latest market figures indicate that you could be wrong!
According to UKFinance.org, the number of first time buyers taking out a mortgage in January 2019 had risen by 4.2% over the previous month showing that it's never been easier to purchase property as a first time buyer. So if you are unsure whether or not this is a good time to consider getting a foot on the property ladder, it certainly looks positive!
This guide is intended to give you a brief overview of what's required to get your first time buyer mortgage ready, what to expect from estate agents and what to be aware of when viewing properties. Having your own space could be a reality!
1. Do I need a deposit for a first time buyer mortgage?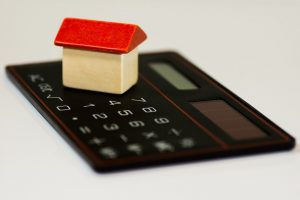 Most high street banks and building societies will want you to have saved at least 5% of the purchase price. The fact that you have made an effort to save shows the lender that you can budget effectively. The bigger your deposit, the better the interest rate will be.
Its important to be aware that the interest rates on mortgage products are effected by the level of deposit compared to the house price, this is known as "Loan to Value" ratio and they change at every 5% bracket. For example you will get a lower interest rate if you put down a 10% deposit (or 90% loan to value) than a 5% deposit or 95% loan to value. This is because the lender is taking a higher risk with lending at 95% than 90% as there is less equity in the property.
Currently the lowest loan to value bracket is 50%. So a 5% deposit on a house price of £100,000 would be £5,000 meaning you would need to borrow £95,000.
2. What if I don't have a deposit, can I get a mortgage?
If you haven't saved anything towards your mortgage just yet then don't fret, lenders will accept what's called a "Gifted Deposit". This is where a close relative, usually Grandparents, parents or siblings have gifted you some or all of the deposit funds. As long as they are happy to put in writing that they will have no financial interest in the property or expect any payment back, then this will be acceptable.
If your family cannot gift you the cash, they may be able to gift some of the equity in their home as security for the loan. There are additional legal implications of this and it's important that family members seek independent legal advice. They also need be aware that the lender will have legal rights over equiry the portion of their property.
3. What is a Help to Buy ISA?
By saving into a Help to Buy ISA (aka First Time Buyer ISA) you will be able to save towards your deposit more quickly as the Government will give you £50 for every £200 saved. So if you saved £10,000 you would get an extra £2,500 on top that can be used on any property up to £250,000 (£450,000 in London).
Here's the link for more information on Help to Buy ISAs: https://www.helptobuy.gov.uk
4. How much can I borrow?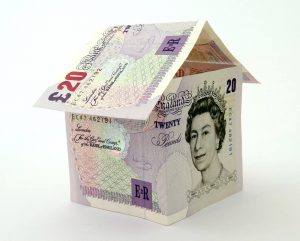 So you've got your deposit together, now you need to find out how much you can borrow from a mortgage lender.  Not all mortgage lenders are the same when it comes to how much they will lend. Gone are the days when it was as simple as lending 4 times your income.
Nowadays banks base their lending decision on affordability which includes a number of factors such as your income, outstanding debts, household outgoings, financial dependents and your credit history and score. Usually these lenders have their own affordability calculators that can do all the number crunching behind the scenes to help decide how much to lend to you. But this is not a universal formula.
Some lenders are more generous than others and some can be stricter. It also comes down to the lenders individual lending criteria and your own circumstances. For example, you may find there are not as many banks that would consider lending to someone who was on a zero hours contract or who is self-employed with only one years accounts.
Its important to do your own calculations as well and to come to a realistic monthly budget you feel would be affordable to you. Don't forget to include things like mortgage related insurances such as your building and contents plus life cover or income protection cover as this should be factored into your overall budget. Also make sure you factor in monthly costs for having fun too like socialising and holidays for example.
Here's a great way to find out your budget: https://www.citizensadvice.org.uk/debt-and-money/budgeting/budgeting/work-out-your-budget/
5. What is a Credit Score and how will that affect the amount I can borrow?
Your credit history is individual to you. Everyone has access to their own credit history report which is a record of what credit commitments you have and how you have made the payments over the last 6 years.  This determines your credit score and can vary between different credit reference agencies.
For example with Experian, the maximum possible score is 999 but Equifax is different. So the higher your score is to the maximum level the better your score. The information in your credit file is not live and can be a month or so out of date so even if you have paid a debt off like a credit card it may still show as outstanding on your credit file.
Your credit history and score can help lenders to determine how risky you are and whether or not you can get a first time buyer mortgage. The higher the score the more likely they will be willing to lend. Even if you have never had a credit card or loan, as a first time buyer this can sometimes go against you because the lenders can't assess what level of risk you are as there is no proof or history that you can pay back any debts on time.
Sometimes its best to get a credit card and spend a small amount each month making sure that you pay the balance off in full every month. This can help boost your score.  Another tip is to get on the electoral role or voters roll as soon as you can if you are not already on it. This means the lender can locate you and gain information about you at that address.
6. What is An Agreement in Principle certificate?
An agreement in principle (AIP) or sometimes known as a Mortgage in Principle is a document that confirms how much "in principle" a bank is  willing to lend to you after assessing your income and outgoings plus your credit history and score. You may find that a lot of estate agents will need to see this document before they will consider your offer on a property.
An AIP doesn't hold you to that particular lender though so you could use a completely different lender at the time you come to apply for a mortgage. Be aware though that a credit check by a lender may leave what's called a "footprint" on your credit history and too many of these can negatively affect your credit score. It may be best to try a lender with a "soft footprint" in the early days as this won't affect your score.
7. What fees will I need to pay when buying a house?
Buying a house is an expensive transaction but there are ways to reduce the amount of fees. As a First Time Buyer, currently you wont have to pay any stamp duty up to a property value of £300,000 so now is a good time to buy.
You will need a solicitor when buying a property so you'll have fees to pay of around £800 to £1500. You may have to pay fees for the mortgage lender and these will include an arrangement fee, which can be added to the loan or paid upfront on application, booking fees which are paid on application and survey or valuation fees again paid on application.
Some lenders currently offer deals with no fees but may charge a slightly higher interest rate and this can work out better overall. Some lenders also offer free basic valuations to save you money upfront.
8. What should I look out for when viewing properties?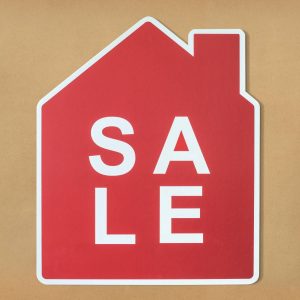 When you first start to view properties it can be an exciting but overwhelming experience. It can be really easy to fall into the trap of falling in love with the first one you see but hold your horses.
Things you need to watch out for are defects like noticeable damp issues, old or substandard electrics and the condition of the roof as this will be very costly if it needs replacing.
If you are lucky enough to meet the seller, ask them what the neighbours are like and whether they've had any work done to the property recently. If possible, try to meet with the seller on the viewing. That way you can ask what price they would be willing to accept and if they have found a property yet. That way you'll know how eager and quickly they want to get things moving!
9. How much should I offer on a property?
This all depends on a number of factors. Firstly, how long has the property been on the market? If it's been on a number of months with no interest and the seller is very keen to move, then best advice would be to offer below the asking price.
Perhaps its overpriced and needs work to bring it up to scratch? This means you'll need some spare cash for these works to be done which could reduce your deposit making your mortgage deal more expensive. You will need to recoup this in another way, by getting the property at a good price.
However, if its just gone on the market and there's a lot of interest already or the estate agents have already had offers, then you may need to offer the asking price or higher. Some estate agents will tell you the highest price and some will give you an indication only. Sometimes you may be offering blind and the only way to go is to offer what you feel its worth and no more.
10. When do I actually apply for a first time buyer mortgage?
So you've been successful with your offer on the house of your dreams and now is the time to get the mortgage application submitted.  You can't submit a formal application until you know the price of the property you are buying. Book your appointment with an independent mortgage broker to start the application process. You'll need to have some documents with you such as:
The most recent 3 months' payslips or latest 2 years self-employed accounts
Your latest 3 months bank statements showing salary credits if employed
Proof of your name such as a valid passport or driving license
Proof of your current address such as a council tax bill, utility bill or posted bank statement
You may need more documents than those above as it depends on the lender, but these are good to start with. It can take approx. 2 to 3 weeks from submission of a mortgage application to getting a final decision the lender. After which they will issue a formal document known as an "Offer Letter" which confirms in writing they are good to go!